Our campuses are running their courses 100% remotely in response to COVID-19.
Your Digital Career
Starts Here
Build a strong foundation at the Digital Career Institute with our in-depth courses. Learn the skills to launch your new career in web development, online marketing or cloud computing.
Our Mission
The Digital Career Institute was born as an initiative to integrate refugees into digital jobs. Today we are committed to training anyone interested in pursuing a career in tech. We provide everything our students need to succeed, including computer equipment, language books, and mobile internet when necessary.
Students & alumni from all over the world.
Courses started since we were founded.
Hiring partners in Germany.
Campuses in Berlin, Düsseldorf, Hamburg, Frankfurt am Main and Leipzig.
Different nationalities of students and teachers.
Meet Our Hiring Partners
We work with over 600 hiring partners to match our students with tech jobs after graduation, including unique networking opportunities. DCI alumni work in top tech companies as front-end developers, full-stack developers, technical product managers, marketing managers, social media managers and more.
Alumni Stories
Our students come from all around the world and have different professional backgrounds. Discover how the DCI experience changed their lives.
Upcoming Events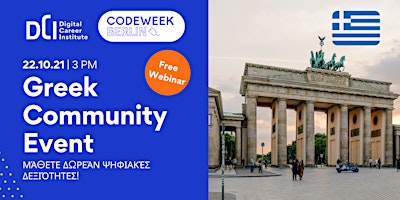 Greek Community Event - Learn digital skills in Germany
Join our Greek Community Event & Learn how to start a career as a Web Developer in Germany.
15:00 PM 22. Oct 2021
Register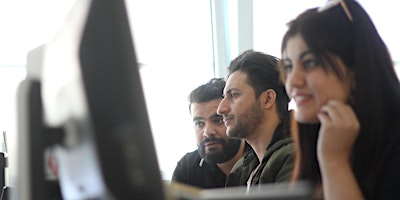 Start Your Career in Web Development in Germany - Free Live Coding Session
17:00 PM 17. Nov 2021
Register
Ready to join? Apply now and join the disruption.
Our admission team is always there for you regardless of your location